Christmas/Hanukkah/Kwanzaa/Yule/Festivus is coming!!
Shopping for a runner in your life? Or, are you a runner wondering what to put on your wish list?
Either way, here are some of the running-related things on
MY wish list
:
Fancy Display for my Race Medals -
$55 from Allied Medal Displays
Or for $20 get a
tie rack from Bed Bath & Beyond
.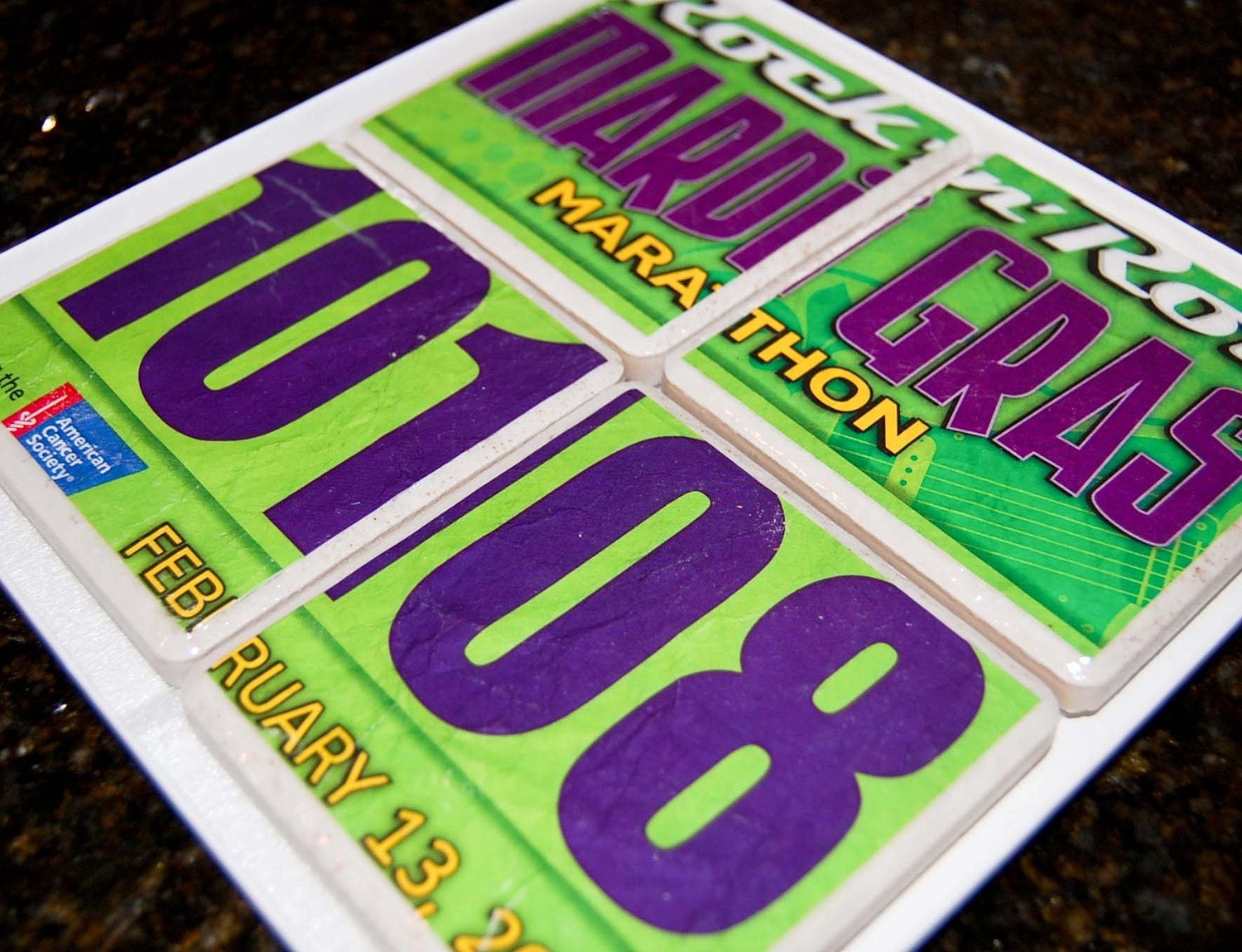 Turn a race bib into coasters for only $29 (
gift certificate
)
The days are shorter, time for
reflective gear
! Sure you can get your runner a dorky reflective vest (they probably already have one though [I do]) or you can get them some sweet reflective tights. Seriously. SOMEONE BUY THESE FOR ME. Size L, color black, THANKS!
Fancy running socks
. Most runners have their preference. These are mine. If you're truly curious, I prefer them in black, white, or any of the stripe color combos. And you can never have too many pairs of running socks. However at $12/pair (cheaper on Amazon) they are pricey.
Garmin watch.
This isn't actually on MY list (because the one on the right is mine), but if you know a runner who doesn't have a Garmin or Garmin-like device ... they are probably green with envy at everyone else. And the free RunKeeper app just isn't the same. Or maybe they are a lame minimalist runner who doesn't cling to unnecessary creature comforts ... what? Only get this if you really like the person. Because these run $200+.
More on
my wish list on Pinterest
. (OMG I love that site).
What's on
your
running wish list?